One of the greatest benefits to choosing Luxury Vinyl Tile Plank or Vinyl flooring is that this type of floor is a snap to care for and maintain! This type of floor is highly resistant to impacts, stains, and even fading from the sun. Here are some tips to keep your floors in tip top shape for a long time.
With just a little effort, your LVT and vinyl floors will maintain their beauty for a long time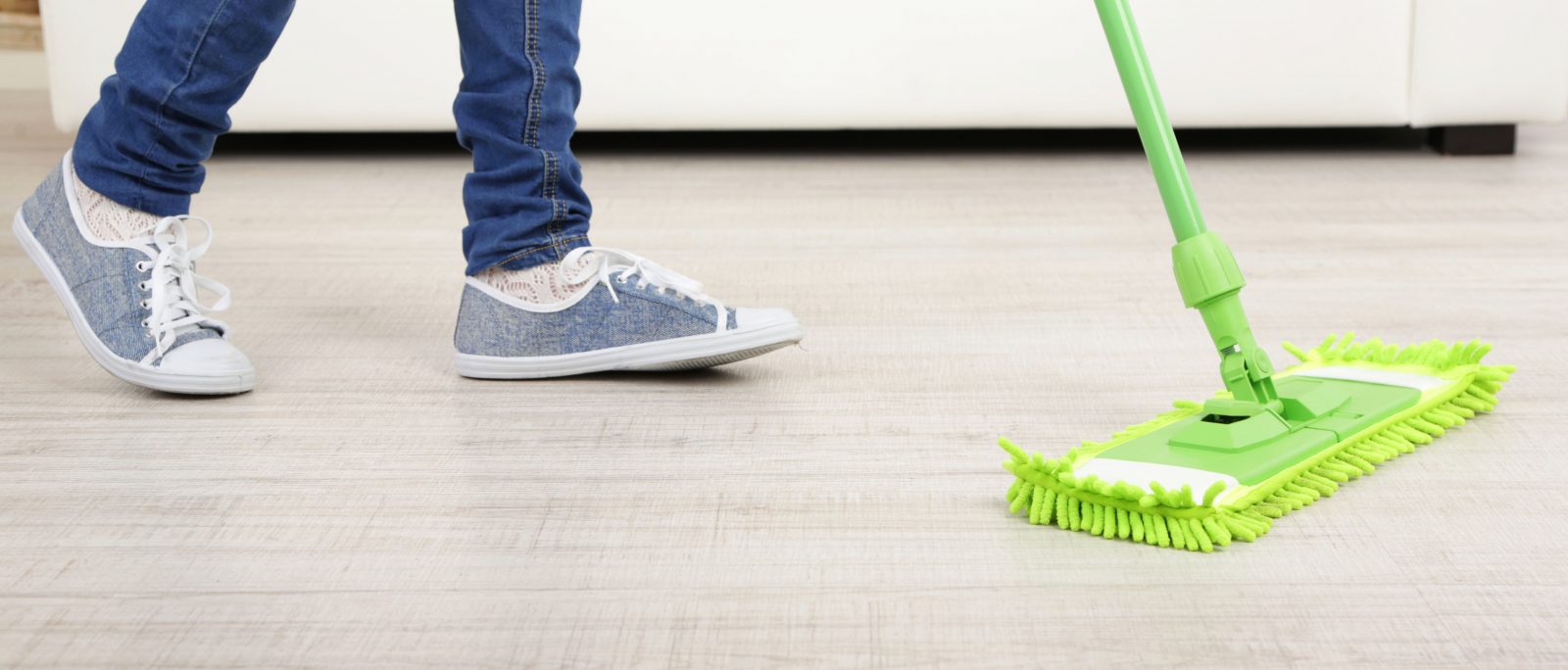 Vinyl Tile & Plank Care & Maintenance
Taking care of your floor can be a quick and hassle free part of your cleaning routine. For daily maintenance, simply sweep, dust mop or use a manufacturer approved vacuum cleaner without a beater bar to pick up dirt and debris.
When your floor needs a deeper clean then choose a manufacturer approved cleaning solution and carefully follow the guidelines on the container.
Whenever there is a spill, all you need to do is mop it up with a soft towel or micro-cloth. Make sure to clean the spill promptly to avoid any damage to the floor. To remove any stickiness you can follow up with a manufacturer approved floor cleaner. In the event of more difficult messes such as gum, marker, nail polish, wax or the like always check with your manufacturer guidelines for approved stain removal tips.
Place heavy furniture on protective mats to avoid any scratches and place entry or doormats at the entrance to the room to avoid tracking outdoor dirt and soil across your flooring.